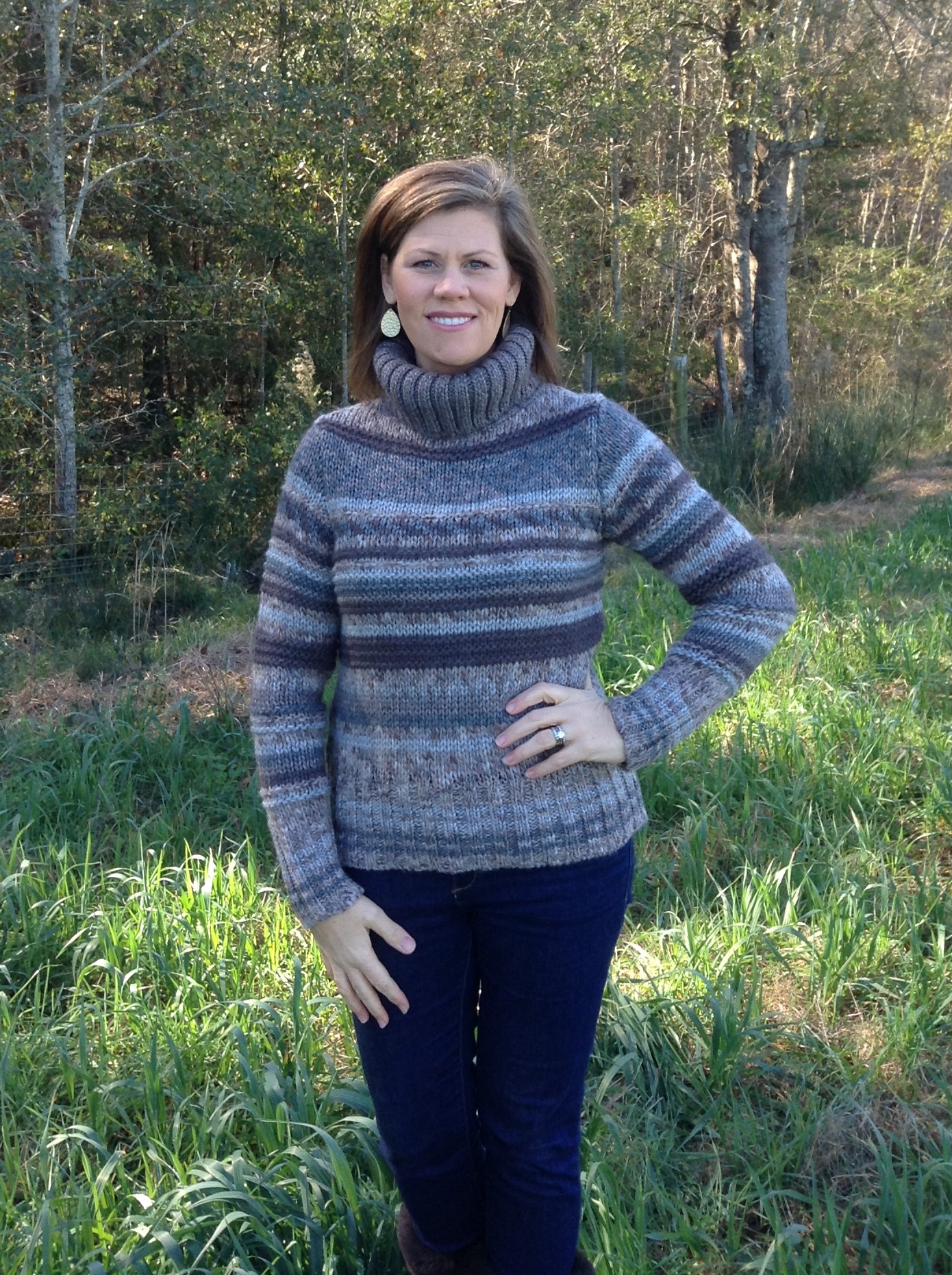 I am so excited to share with you such an amazing client spotlight for December! Valerie Langley has made such a healthy life change this past year! Valerie has been working out at TransFit for almost one year and by exercising five days a week and changing her eating habits, Valerie, has lost over 15 pounds, and has decreased her body fat significantly!  What I love about Valerie is that she always has a positive attitude and kind spirit! Valerie does everything she does with such heart and involves her husband and three small children in her efforts to have a healthy family. For example, Valerie messaged me daily that she completed the ab challenge two weeks ago and her 5-year-old daughter was doing planks with her!
So many accomplishments for Valerie in 2013 as she also ran her first half marathon this past October! Nothing stands in the way of this beautiful, hard-working nurse, and mother of three!   Congratulations Valerie for reaching your healthy goals for 2013- can't wait to see what the future will hold for you!
In her own words, "So last January I made the decision to get in shape and drop the "baby weight" I was carrying around. I decided to meet with Caroline and start making a change. I remember he first time we met she told me she wanted me to workout 5 days a week -- and I thought that was a crazy!  But I was ready to make a change, so I did my best to get in 5 days a week. She also encouraged me to get in more fruits and veggies and to drink at least eight glasses of water. Finally this summer I really changed my diet cutting out most processed foods, sugar and artificial flavors and coloring. I now eat fruits and veggies with every meal and add in more protein (which I really had to be aware of). I have really learned how to make good decisions when eating out and now I'm cooking at home a lot more. ). I have to say I feel so much better physically and mentally. I have more energy and am trying to be a good example to my family of what a healthy lifestyle looks like. Here are a few of my favorite recipes!"
Rosemary Chicken Easy Weeknight Favorite
 4-6 Chicken breasts
Mix
 2 tbsp of Dijon mustard
 2 tbsp of olive oil
1-2 cloves of garlic crushed
 2 tbsp Worcestershire
Juice of 1 large or 2 small lemon
 2 sprigs of fresh rosemary chopped
 Salt and pepper to taste
 Place the chicken in the mixture and let marinate over night if you have time or ok just for a few hours.  I usually grill the chicken but it's also great baked and full of flavor! Serve with quinoa and roasted vegetables.
 Simple Salsa Crock Pot Pork Tenderloin
1 unseasoned pork loin
1 jar of fresh salsa
1 tbsp olive oil
Pour oil in the crock pot then place the tenderloin. Pour the entire jar of salsa over the pork.
Cook on low for 4-6 hours. Serve with brown rice and black beans for a Mexican style dish!
 Blessings friends don't forget about the December challenges! 
Here is the link for the calendars if you need to print one out!
http://www.transfitathens.com/blog//2013/11/08/holiday-extravaganza-calendars/
Caroline