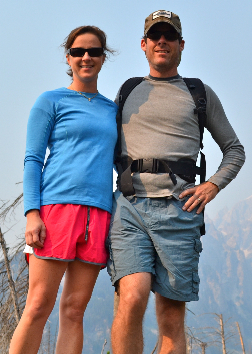 I am so excited to brag on Meg Parker this month for the September Client Spotlight!!! Meg is a highly respected financial advisor, mother of 2 precious kiddos, and a wife! Meg started exercising at TransFit 6 months ago and has completely changed her body type. She is a muscular, sleek woman and is one of the strongest women I have worked with this year! Meg has lost 10 pounds over the course of 6 months, decreased her body fat, and continues to push herself in all that she does. She is such an inspiration to so many women!
Her Field:
I am a senior financial advisor/vice president at Merrill Lynch. In a nutshell, I help my clients (individuals and families) pursue their long-term financial goals! I do this through finding the appropriate mix of stocks, bonds, mutual funds, and ETFs to fit their personal objectives and risk tolerance. I monitor progress towards goals and keep the investment strategy consistent with any changes that take place in their lives and/or business. Her Fitness:
As far as exercising goes, I have always been a pretty active person. I rode horses my entire childhood, played sports in school, took an exercise hiatus in college, and then lived out west for a year and a half where we biked, hiked, jogged, and walked. For the past 9 years (prior to TransFit), I would go through phases of exercising, but it would be all weight training and no cardio OR all cardio and no weight training; then I'd take some time off, etc. So basically, I had no real pattern to my workout schedule. After 2 kids, this no-patterned workout did not work, because I was not seeing any results and I felt bloated, etc. After working out at TransFit for a few months, I finally feel like I have a great balance of weight training and cardio.
Her Food:
I thought that if I worked out, I could eat or drink whatever I wanted: a cookie here, some chips there.  Over the past 6 months I have become more aware of eating the right (and REAL) foods and drinking more water, green tea, etc.
Her Fortitude:
My clothes are fitting MUCH better, and I truly feel the best I have ever felt. I believe this is all due to a perfect balance in exercise and cutting out LOTS of preservatives and sodium, and eating MORE fruits and veggies, drinking more water, etc. I have also FINALLY lost the bloated feeling that I have had since having kids. Caroline has taught me to take much better care of my body bywatching what I put in it, stretching more (which I NEVER used to do), and following the right exercise regime.